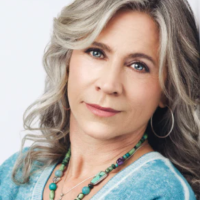 What you feed your skin matters!
Botanical Rush is clean, professional skincare that only uses pure ingredients to restore and protect the skin. Your skin absorbs the products you put on it, so when you're using something every day you better know what the ingredients are.
Botanical Rush Professional formulas are not just pure & potent, they are affordable!
With regular use, these beautiful botanical formulas support collagen production, skin's precious moisture barrier, and reduce hyperpigmentation.
Myra Mesko the founder of Botanical Rush holds every ingredient accountable to meet or exceed her high standards. Botanical Rush is non-toxic skincare, free of chemicals, estrogen mimickers, or artificial fragrances that hinder the skin's radiance.
Discuss your skincare needs with Myra and set up a consultation by emailing info@BotanicalRush.com to request a consultation, or fill out the form on this page and use the exclusive Kim Monson discount code KIM15 or JOHN15 when ordering for your first order at 15% off at checkout.