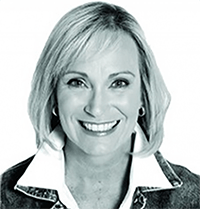 Straight Talk Money – Weekdays 7:00-8:00AM
Straight answers to your questions about your money!
LIVE on KLZ560 weekdays mornings from 7:00-8:00.
Peggy Tuck brings more than 30 years of experience from the television and radio industry to her position. During that time, she has served as News Anchor, Public Affairs Director, Talk Show Host, Spokesperson and Producer for both television and radio. She has received several Press Club awards as well as a Emmy Nomination. Peggy's knowledge of the industry along with her valuable network of local and national connections makes her an asset to the Straight Talk Money team. Weekdays mornings from 7-8am, Peggy invites expert guests to bring the wisdom of Wall Street directly to your radio.
Hear daily tips on navigating the stock market, managing your investments, and much more!
For More information visit: http://straighttalkmoney.com/