The Angie Austin Show LIVE
Monday -- 04:00 AM - 06:00 AM
Tuesday -- 04:00 AM - 06:00 AM
Wednesday -- 04:00 AM - 06:00 AM
Thursday -- 04:00 AM - 06:00 AM
Friday -- 04:00 AM - 06:00 AM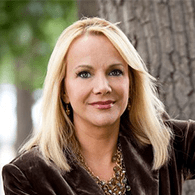 The Angie Austin Show
Angie Austin and co-host Mike Opelka on KLZ Radio bring a fresh approach to News/Talk radio, presenting the perfect balance of hard news and entertaining lifestyle segments every weekday morning on KLZ.  This show is more personality driven than most shows, which makes it just plain fun and the perfect way to start your day 4:00-6:00am on KLZ 560 AM.  Contact Angie & Mike directly through their website: https://angieandmike.us/
The Angie Austin Show LIVE Video Playlists
Angie Austin Show (11am) Photos
Angie Austin Show (11am) Recent Post
Business Coaching Buy an Investment Buy an investment, not a job! Because John Rush has bought and sold his own businesses in the past,...
Read More
America is the leader of the west. Or at least, it once was. We were born as a marvelous experiment in Democracy,...
Read More
Work is good.  Work is necessary for the fulfillment of every human being.  Work is required of every person according to his or her...
Read More