The Angie Austin Show LIVE
Monday -- 04:00 AM - 06:00 AM
Tuesday -- 04:00 AM - 06:00 AM
Wednesday -- 04:00 AM - 06:00 AM
Thursday -- 04:00 AM - 06:00 AM
Friday -- 04:00 AM - 06:00 AM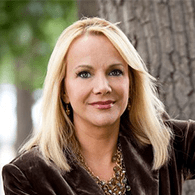 The Angie Austin Show
Angie Austin and co-host Mike Opelka on KLZ Radio bring a fresh approach to News/Talk radio, presenting the perfect balance of hard news and entertaining lifestyle segments every weekday morning on KLZ.  This show is more personality driven than most shows, which makes it just plain fun and the perfect way to start your day 4:00-6:00am on KLZ 560 AM.  Contact Angie & Mike directly through their website: https://angieandmike.us/
The Angie Austin Show LIVE Video Playlists
Angie Austin Show (11am) Photos
Angie Austin Show (11am) Recent Post
"What is happening in America really scares me!" Those were the words of a listener to The Stand. It should indeed scare this...
Read More
In 1971, Congress declared Memorial Day a national holiday to be celebrated on the last Monday in May, echoing the words and sentiments of...
Read More
And another one bites the dust!   That is, another so called Christian, Evangelical organization caves in, gives up and surrenders to LGBTQ. And...
Read More