The Angie Austin Show LIVE
Monday -- 11:00 AM - 12:00 PM / 04:00 AM - 06:00 AM
Tuesday -- 11:00 AM - 12:00 PM / 04:00 AM - 06:00 AM
Wednesday -- 11:00 AM - 12:00 PM / 04:00 AM - 06:00 AM
Thursday -- 11:00 AM - 12:00 PM / 04:00 AM - 06:00 AM
Friday -- 11:00 AM - 12:00 PM / 04:00 AM - 06:00 AM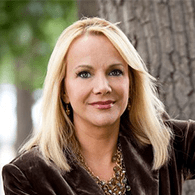 The Angie Austin Show
Radio veterans Angie Austin and co-host Mike Opelka (TheBlaze Radio) bring a fresh approach to News/Talk radio, presenting the perfect balance of hard news and entertaining lifestyle segments every weekday morning on KLZ.  This show is more personality driven than most shows, which makes it just plain fun and the perfect way to start your day 5:00-6:00am and again at 11:00am on KLZ 560 AM.  Contact Angie & Mike directly through their website: https://angieandmike.us/
Angie Austin Show (11am) Video Playlists
Angie Austin Show (11am) Photos
Angie Austin Show (11am) Recent Post
WE THE PEOPLE is what our beloved Constitution is all about, including and especially the Bill of Rights. America is all about freedom, clearly...
Read More
I believe in diversity, do you? That is, that all men and women are created equal in the sight of God and among...
Read More
Do you believe in Christian education? That is, a University dedicated to strong Liberal Arts education, intellectual excellence competing with even better than so...
Read More
Elections 2020 have already begun, don't you think so my fellow Americans? There are candidates everywhere. Fundraising is aggressive and early. Attack advertising, normally...
Read More