The Angie Austin Show LIVE
Monday -- 04:00 AM - 06:00 AM
Tuesday -- 04:00 AM - 06:00 AM
Wednesday -- 04:00 AM - 06:00 AM
Thursday -- 04:00 AM - 06:00 AM
Friday -- 04:00 AM - 06:00 AM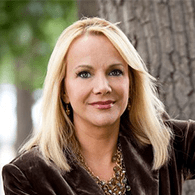 The Angie Austin Show
Angie Austin and co-host Mike Opelka on KLZ Radio bring a fresh approach to News/Talk radio, presenting the perfect balance of hard news and entertaining lifestyle segments every weekday morning on KLZ.  This show is more personality driven than most shows, which makes it just plain fun and the perfect way to start your day 4:00-6:00am on KLZ 560 AM.  Contact Angie & Mike directly through their website: https://angieandmike.us/
The Angie Austin Show LIVE Video Playlists
Angie Austin Show (11am) Photos
Angie Austin Show (11am) Recent Post
Few know or care about Article VI of the Constitution. But any person of faith, whatever the belief, should know about the content of...
Read More
ABSOLUTE ELECTRICAL-HEATING-AIR Electrical Panels Make your life more convenient. You just found out that, in order to install a new appliance in your home,...
Read More
"What is happening in America really scares me!" Those were the words of a listener to The Stand. It should indeed scare this...
Read More