The Angie Austin Show LIVE
Monday -- 11:00 AM - 12:00 PM / 04:00 AM - 06:00 AM
Tuesday -- 11:00 AM - 12:00 PM / 04:00 AM - 06:00 AM
Wednesday -- 11:00 AM - 12:00 PM / 04:00 AM - 06:00 AM
Thursday -- 11:00 AM - 12:00 PM / 04:00 AM - 06:00 AM
Friday -- 11:00 AM - 12:00 PM / 04:00 AM - 06:00 AM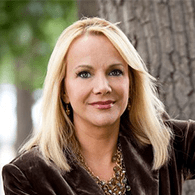 The Angie Austin Show
Radio veterans Angie Austin and co-host Mike Opelka (TheBlaze Radio) bring a fresh approach to News/Talk radio, presenting the perfect balance of hard news and entertaining lifestyle segments every weekday morning on KLZ.  This show is more personality driven than most shows, which makes it just plain fun and the perfect way to start your day 5:00-6:00am and again at 11:00am on KLZ 560 AM.  Contact Angie & Mike directly through their website: https://angieandmike.us/
Angie Austin Show (11am) Video Playlists
Angie Austin Show (11am) Photos
Angie Austin Show (11am) Recent Post
Jenna Ellis began her radio career with the Crawford Broadcasting Company – KLZ Radio in Denver, Colorado. Jenna Ellis had a weekly program on...
Read More
It was the shot heard round the world. Martin Luther King, Dr. Martin Luther King was assassinated on April 4 in 1968 by James...
Read More
We made it my fellow Americas. We made it alive and living in the greatest country ever in the history of mankind as we...
Read More