Express Yourself with Reggie Carr and Johnny Thomas
Sunday -- 04:00 PM - 04:59 PM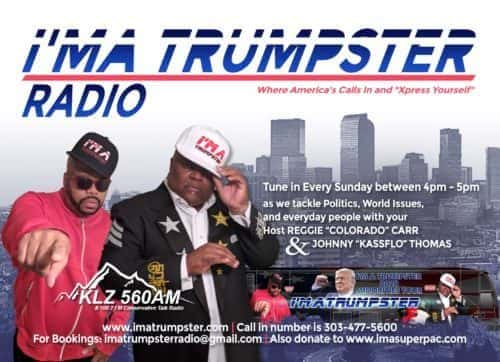 Express Yourself with Reggie "Colorado" Carr and Johnny "Kassflo" Thomas airing live Sundays at 4pm. Call to join in on the conversation at 303-477-5600.
Being a 'Trumpster' means you see no race, color or creed. We are all people of the human race and more important we are all Americans. Do not let the left, Democrats,or liberals manipulate you into believing President Trump is a racist. Quite the contrary! President Trump is more like a savior, a savior for the United States of America & its people.
We have never heard one man mention the love for his country and his fellow countrymen more often than President Trump. He never speaks in favor of supporting hatred or bigotry. I am truly ashamed to admit I use to be a Democrat. I was taught this phrase."If you're born black you're a Democrat" so for no other reason I hated Republicans. This was a devastating mistake in my life. But as I observed different things, read books, educated myself and, researched facts AND NOT PROPAGANDA it was quite clear that Democrats are the party of liars, deception, and hatred. Democrats want to rule minorities by keeping them dependent on their handouts, this way the Democrats will always be able to control you. Republicans represent freedom. Republicans want to teach you how to fish not just give you the fish. That represents TRUE freedom. Most minorities who are Democrats don't even realize it was the Republicans who freed the slaves, not the Democrats. The Democrats have always been the party of hate, collusion, and manipulation. This is Nevermore obvious than what's taking place today. It truly is treason…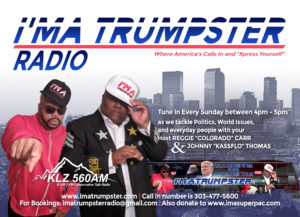 Express Yourself with Reggie Carr and Johnny Thomas Video Playlists
Express Yourself with Reggie Carr and Johnny Thomas Photos
Express Yourself with Reggie Carr and Johnny Thomas Recent Post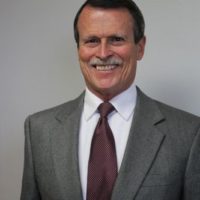 Al Smith, with Golden Eagle Financial hosts a informative program on KLZ 560 the first and third Wednesday each month.  For more information on...
Read More