Monday -- 09:00 AM - 09:59 AM / 11:00 PM - 11:59 PM
Tuesday -- 09:00 AM - 09:59 AM / 11:00 PM - 11:59 PM
Wednesday -- 09:00 AM - 09:59 AM / 11:00 PM - 11:59 PM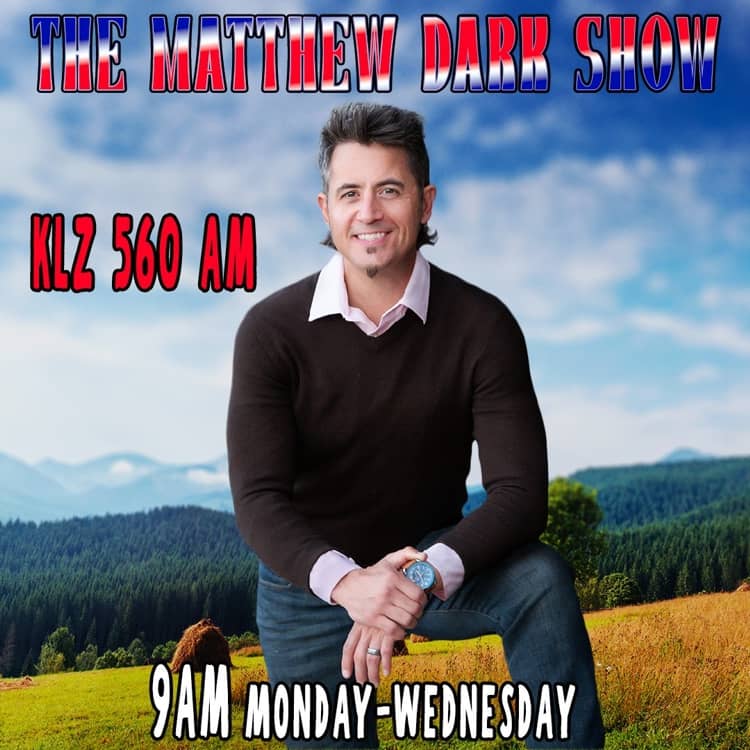 The Matthew Dark show is your brave and truth seeking resource for everything COVID, politics, and reality. The era of pissed-off-moms (POMS) and Dedicated Dads took off when the left came after kids, and so did the Matthew Dark show. Matthew began his humble broadcasting career as a volunteer high school sports PA announcer in the Littleton, CO area. When COVID hit, Matthew was called to speak up and speak out against the blatantly illegal and inhumane response from the government. That change in path led The Matthew Dark Show to Georgia where the show ran at the height of Covid, the Summer of George Floyd, and the disgraceful 2020 election. 
Matthew and his wife own and operate a medical practice in the Denver Tech Center, and are founders of the non-profit Colorado Healthcare Providers for Freedom. Matthew went to Arapahoe high school and was able to warm the bench at Mesa State College many years ago. With two young daughters, Matthew now watches more gymnastics and swimming than football. 
Get your concerns on the air, and call in to this live show– The listeners are the lifeblood of the show and your input is critical.
KLZ Studio # to call to be on the show:1-303-477-5600 with Matthew Dark
The Matthew Dark Show Video Playlists
The Matthew Dark Show Photos
The Matthew Dark Show Recent Post
We the people so privileged to live in America have so much to be thankful for. God has allowed us to live in the...
Read More
No applications pending requiring local public notice Page last modified: 11.18.2022...
Read More
Every two years the very same thing is said when Americans vote: THIS IS THE MOST IMPORTANT VOTE IN AMERICAN HISTORY! They,...
Read More
You will vote, won't you? I refer of course to the critical elections which require your vote: TUESDAY, NOVEMBER 8, 2022. ...
Read More