Dana Loesch: The Dana Show
Sunday -- 01:00 AM - 03:59 AM
Monday -- 07:00 PM - 10:00 PM
Tuesday -- 07:00 PM - 10:00 PM
Wednesday -- 07:00 PM - 10:00 PM
Thursday -- 07:00 PM - 10:00 PM
Friday -- 07:00 PM - 10:00 PM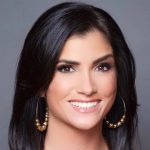 Dana Loesch hosts her award-winning, nationally syndicated daily radio show, The Dana Show: The Conservative Alternative from Dallas, Texas where she also hosts "Dana" on The Blaze television network. Dana appears regularly on Fox News, ABC, CNN, among others, and has co-hosted on "The View." She describes herself as a "conservatarian."
Dana's original brand of young, punk-rock, conservative irreverence has found a fast-growing audience in multiple mediums. Dana is listed in the top 25 of Talkers Magazine's top 100 "heavy hitters". She is the author of two best-selling books with a third on the way: "Hands Off My Gun: Defeating the Plot to Disarm America" which turned the tide in the gun control debate, and "Flyover Nation: You Can't Run A Country You've Never Been To," which predicted the coastal-flyover divide and sentiment that decided the 2016 election. In 2016 she was named Special Advisor on Women's Policy for the NRA's Executive Vice-President and CEO Wayne LaPierre.
Visit Dana's website!

Dana Loesch: The Dana Show Video Playlists
Dana Loesch: The Dana Show Photos
Dana Loesch: The Dana Show Recent Post
TWO TO THE BODY, ONE TO THE HEAD. Sounds like a trainer telling a boxer how to attack his opponent, does it not?...
Read More
Boycott-Divestment-Sanctions. We think of these economic measures as applying to Israel by so much of the world at large. And they do. But...
Read More