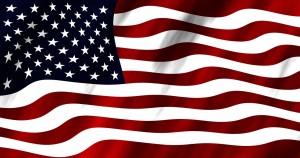 SOS (Save Our Soldiers) is an ongoing feature of Crawford Broadcasting dedicated to informing U.S. veterans about assistance programs available to them both locally and nationally. Below is a list of organizations promoted on KLZ to date. On behalf of Crawford Broadcasting, thank you for serving our country.
Please note that neither Crawford Broadcasting nor KLZ shares any official connection to these organizations.
---
♦ A3, a non-profit organization for the visually impaired, provides long-term support for veterans in the Denver metro area experiencing vision loss. Visiting elderly veterans in their own homes, A3 volunteers train them to cope with vision loss through simple steps like placing a brightly-colored sticker on a microwave button. Thanks to A3, newly blind veterans remain independent longer. Become a volunteer today at A3Colorado.org.
---
♦ Sponsor a homeless veteran through ACTS ("A Community Taking a Stand"). When Nancy Roble saw Vietnam veterans sleeping in the streets of Denver, her heart broke. Today Nancy runs a 5-bedroom home in Northglenn where homeless veterans live temporarily as they learn to reintegrate back into society. Donate today at DenverACTS.org.
---
♦ Angel Airlines for Veterans connects vets with medical care by providing long-distance transportation free of charge. For many wounded vets, home lies across the country from the specialized care they need. Angel Airlines has helped more than 55,000 vets reach lifesaving medical care by offering gas cards, bus, train, and airline tickets. To request help, apply online at AngelAirlinesForVeterans.org or call 888-849-0507.
---
♦ Angels of America's Fallen honors those who died by investing in the people who mattered most to them: their kids. Through Angels of America's Fallen, the children of fallen military participate in sports free of charge from the time of loss through the age of 18. Continue the legacy of fallen soldiers by supporting the future of their children. Donate today at AOAFallen.org.
---
♦ Asbestos.com helps veterans fill out the right claims to submit to the VA so you qualify for all the financial and medical benefits available to you. Through the mid-1970's the U.S. military used asbestos-containing materials to build ships, tanks, aircraft and more, putting service men and women at risk of mesothelioma, a dangerous lung cancer caused by asbestos. Visit asbestos.com and call the toll-free number for veterans: (855) 895-2397.
---
♦ Canines for Christ, provides therapy dogs to first responders in the name of Jesus.
Become a volunteer today – visit the Canines for Christ website to register your dog!
---
♦ DAV is a non-profit charity dedicated to helping disabled veterans navigate the Department of Veterans Affairs, ensuring they receive all benefits owed them. Every year DAV helps file over three hundred thousand benefit claims, garnering four billion dollars of new and retroactive benefits in 2015 alone. Find out how you can receive these benefits at DAV.org.
---
♦ Freedom Service Dogs rescues dogs from local shelters, training them to fit the unique needs of a disabled veteran. Training just one rescued dog costs around $30,000, but Freedom Service Dogs relies entirely on donations so veterans won't need to shoulder any financial burden.  Apply today at FreedomServiceDogs.org.
---
♦ Hearing Charities of America addresses the most common service-related injury: hearing loss. Veterans who operated high-decibel machinery or spent time near artillery fire may return home to find their hearing impaired, causing them to feel isolated and depressed. Get help now at HearingCharities.org.
---
♦ Helping Heroes Fly reunites active military members with their families by providing plane tickets, enabling service men and women to travel home for holidays, funerals, births, and other important events they might otherwise miss. In 2 years, they have purchased 239 plane tickets for soldiers in need. Fly a soldier home today; donate at HelpingHeroesFly.com.
---
♦ The Elizabeth Dole Foundation developed Hidden Heroes as a resource for the spouses, parents, siblings, and friends of returning military. Support these caregivers as they continue the sacrifice begun by our service men and women. Visit HiddenHeroes.org to get involved.
---
♦ Hire Heroes provides personalized job coaching to help veterans translate military skills into the workforce. Register for a workshop or career fair at HireHeroesUSA.org.
---
♦ Homes for Our Troops builds custom houses for post-9/11 veterans with severe injuries. When you returned from the Middle East, you received a letter of eligibility for the VA Specially Adapted Housing Grant. Now you need to go to HFOTUSA.org to qualify for a mortgage-free house!
---
♦ Landscaping for Vets: Nominate a veteran to receive a 100% free landscaping makeover because for many disabled veterans, getting dressed in the morning poses a challenge, let alone planting bushes in the yard or building a fire pit. Give them the yard of their dreams at LandscapingForVets.com.
---
♦ Make the Connection: No matter what you're feeling, you're not alone. At MakeTheConnection.net, watch videos of veterans sharing their stories. They overcame nightmares, flashbacks, loss of identity, anxiety, and loneliness — and so can you.

---
♦ Operation Finally Home founder Dan Wallrath worked as a custom home builder for thirty years. Today Dan partners with builders, developers, and donors across the nation to provide mortgage-free, custom-built homes for wounded veterans and their families. Read the inspiring stories at OperationFinallyHome.org.
---
♦ Outdoor & Wilderness Therapy Due to increased exposure to stressful and potentially harmful situations, veterans and active military personnel are at greater risk of suffering from challenges relating to mental health. A 20-18 report found that many veterans of the Iraq and Afghanistan wars – particularly female veterans – were not receiving-much needed mental health treatment. Wilderness therapy, also known as adventure therapy, outdoor therapy, or outdoor behavioral healthcare, seek to diagnose and treat mental health challenges through outdoor activities. Find a guide to outdoor and wilderness therapy for veterans and active military, including links and resources at Adventure Therapy for Veterans.
---
♦ Project Sanctuary organizes 6-day retreats for veterans and their families free of charge. In a secluded environment away from distractions, military families heal together with the guidance of counselors. More than 1,000 families have reconnected through Project Sanctuary since 2007. Fill out an online application today at ProjectSanctuary.us.
---
♦ Recruit Military has the nation's largest single-source veteran database with over eight hundred thousand members. Veterans may register for free to search for jobs, while employers may purchase a subscription to attract America's best talent: its veterans. Visit RecruitMilitary.com to learn more.
---
♦ Responder Relief Foundation provides monetary aid and community support for first responders critically or fatally injured while serving our communities, including Colorado's police officers, fire fighters, and emergency medical technicians.  In February of 2016, three deputies of the Park County Sheriff's Office were wounded after being involved in a shooting. One deputy sustained non-life-threatening wounds, one was critically wounded, and one tragically succumbed to his wounds. Since then, the Responder Relief Foundation has worked diligently to help raise funds. Participate in a shooting competition at our very own Franktown Firearms, or attend a rodeo!
Visit the Responder Relief Foundation website to learn more.
---
♦ Dave Roever, founder of the Roever Foundation, lost half his face in Vietnam when a grenade exploded in his hand. Disabled and disfigured, he contemplated suicide. Today, Dave offers a message of hope to Colorado veterans through Eagles Summit Ranch, a week-long camp for wounded veterans and their families. Experience spiritual healing at this remote mountain getaway: register here or donate online at ReoverFoundation.org.
---
♦ Stop Soldier Suicide is the first national civilian not-for-profit organization dedicated to preventing active duty and veteran suicide. They're not a crisis center; they are a network of veterans who want to reach their at-risk comrades, assessing the unique needs of each veteran and connecting them with the resources they desperately need. Call 1-844-889-5610 weekdays from 9am-5pm or become a volunteer at StopSoldierSuicide.org.
---
♦ Thanks USA: Taking care of our nation's military families is top priority for ThanksUSA, a national non-profit, and a meaningful way to say 'thanks' to our Veterans. They show appreciation through education, providing scholarships and enrichment opportunities for children and spouses of our troops.
---
♦ The Colorado Resource Portal for Veterans compiles local resources that are 100% free of charge for veterans and their families. Find local organizations that will help you get a job, provide counseling for you and your family, offer college scholarships for your children, or take you on outdoor adventures. Visit VeteransResourcePortal.com to find out what your community offers.
---
♦ The Mission Continues connects veterans with volunteer opportunities because serving others provides a sense of purpose for men and women adjusting to civilian life. These teams of veteran volunteers reach needy communities by – for instance – mentoring at-risk youth. Join a Service Platoon near you at MissionContinues.org.
---
♦ The Reveille Project helps Colorado veterans transition back into civilian life through physical fitness. Created by veterans, for veterans, The Reveille Project offers scholarships covering a yearlong gym membership, monthly one-on-one counseling with a registered dietitian, and a faith-based community seeking purpose. Refer a veteran today at TheReveilleProject.org.
---
♦ When Tim Lee stepped through a patch of elephant grass straight onto a land mine, he lost both of his legs in an instant. Now he travels the globe, proclaiming from his wheelchair the good news of salvation through the blood of Jesus Christ. Contact Tim today at TimLee.org to schedule a speaking event at your church.
---
♦ Veterans Aide at Home sends a caregiver to the home of a wartime veteran at no cost to the veteran or their family, preparing meals, cleaning house, and most importantly, providing the freedom for which they fought. For veterans age 65+ who served during wartime, these daily services cost nothing. Visit FreeHomeCareforVets.com, fill out a simple questionnaire, and Veterans Aide will contact you within 48 hours.
---
♦ You don't have to be registered with the VA or enrolled in VA programs to call the Veterans Crisis Line. Support is available 24 hours per day, 7 days a week. Call 1-800-273-8255 and press 1 to speak with a qualified, caring responder. You may also text 838255 or visit VeteransCrisisLine.net.
---
♦ Unlike other service dog organizations, Veteran's Puppy for Life matches vets with puppies so they can train together because a bond formed in puppyhood lasts forever. Help vets experience emotional healing as they connect with their puppies, learning to look outside their own pain by focusing on their new best friends. Donate today at VetPuppyForLife.org.
---
♦ VetTix says "thank you" to veterans by providing free tickets to sporting events, concerts, etc. Sign up at VetTix.org.
---
♦ Warriors Speak® is a group of wounded veterans and caregivers who share their motivational stories of service and sacrifice with the public to raise awareness for the needs of this generation's injured military service members, their families, and caregivers. Our veterans advocacy and warrior speakers share how Wounded Warrior Project® (WWP) aided in their recovery process and helped in the transition back to civilian life. Our caregiver spokespeople share the often-untold stories of what it's like on the other side of that life-changing experience and how WWP was there not only for their loved ones, but for them as well. For more information send an email to: resourcecenter@woundedwarriorproject.org