MONDAY to FRIDAY -- 08:00 AM - 11:00 AM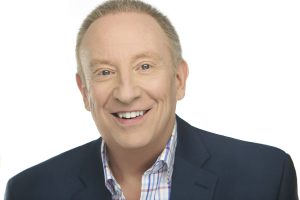 Mike Gallagher, "The Happy Conservative Warrior," is one of the most consistently popular hosts in America. Prior to being launched into national syndication in 1998, Mike hosted the morning show on WABC-AM in New York City.Today, Talkers Magazine reports that his show is heard by 7 million weekly listeners. He's also a best-selling author of Surrounded by Idiots:
Fighting Liberal Lunacy in America and 50 Things Liberals Love to Hate.
Perhaps his greatest passion involves supporting the law enforcement community. His charitable foundation, Gallagher's Army: Fallen Officers Fund, provides assistance to the families of police officers killed in the line of duty.  In April of 2015, he was awarded the New York City Sergeants Benevolent Association Heroism Award for his steadfast support to law enforcement. Mike's passionate interaction with listeners and his fast-paced, fun delivery make his show appointment listening for millions of people.
Laura Ingraham Show Video Playlists
Laura Ingraham Show Photos
Laura Ingraham Show Recent Post
WE THE PEOPLE is what our beloved Constitution is all about, including and especially the Bill of Rights. America is all about freedom, clearly...
Read More
I believe in diversity, do you? That is, that all men and women are created equal in the sight of God and among...
Read More
Do you believe in Christian education? That is, a University dedicated to strong Liberal Arts education, intellectual excellence competing with even better than so...
Read More
Elections 2020 have already begun, don't you think so my fellow Americans? There are candidates everywhere. Fundraising is aggressive and early. Attack advertising, normally...
Read More