Sunday -- 09:00 PM - 09:59 PM
Monday -- 12:00 PM - 01:00 PM
Tuesday -- 12:00 PM - 01:00 PM
Wednesday -- 12:00 PM - 01:00 PM
Thursday -- 12:00 PM - 01:00 PM
Friday -- 12:00 PM - 01:00 PM
Saturday -- 09:00 PM - 09:59 PM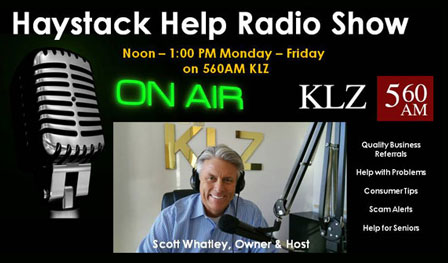 Scott Whatley knows that finding HELP can be like finding a needle in a haystack — but with Haystack Help, finding the needle just got a lot easier!
303-333-HELP (4357) is the telephone hot line to get help. Scott Whatley personally answers each call and will get directly involved along with his Official Haystack Registered Companies, regulatory agencies and local authorities to solve problems, answer questions, handle complaints and refer great companies to consumers who are looking for the best service in Colorado – Scott is here to HELP!
Since January 2009, Haystack Help and www.HaystackHelp.com has been engaging consumers with a trusted source to find the most qualified, reliable and reputable companies in Colorado who pledge to deliver an exceptional customer experience, fair pricing and quality workmanship while generating substantive, measurable results to the Official Haystack Registered Companies.
Haystack Help Radio Video Playlists
Haystack Help Radio Photos
Haystack Help Radio Recent Post
"Trump Train's a Rollin" watch the video — ...
Read More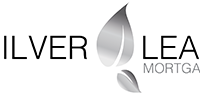 Listen to: The Reverse Mortgage Show For more information contact Matt Witt or Corbin Swift at 720-458-4052 at Silver Leaf Mortgage...
Read More
When we think of nuns, there comes to mind the vision of good ladies in habits, easily identified as special members of the Roman...
Read More
Closed because of Corona. Covid–19 shut our doors, say the Pastors of our land. Governors of all 50 states ordered that there be no...
Read More