Sunday -- 12:00 PM - 02:59 PM
Saturday -- 10:00 AM - 01:00 PM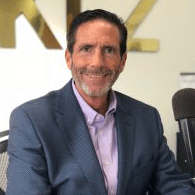 Sponsored by your local Colorado Select NAPA AutoCare Centers. John Rush hosts drive Radio each week along with special co-host technicians. Drive Radio is a show where there are no "stupid questions." If you don't know the answer, then it is a good question. The show's purpose is to educate the motoring public, so they can be informed about their vehicle and the proper care of it.
Visit the Drive Radio website here!
Drive Radio Video Playlists
John Rush: Drive Radio Photos
John Rush: Drive Radio Recent Post
WE THE PEOPLE is what our beloved Constitution is all about, including and especially the Bill of Rights. America is all about freedom, clearly...
Read More
I believe in diversity, do you? That is, that all men and women are created equal in the sight of God and among...
Read More
Do you believe in Christian education? That is, a University dedicated to strong Liberal Arts education, intellectual excellence competing with even better than so...
Read More
Elections 2020 have already begun, don't you think so my fellow Americans? There are candidates everywhere. Fundraising is aggressive and early. Attack advertising, normally...
Read More