Sunday -- 08:00 AM - 08:59 AM / 07:00 PM - 07:59 PM
Saturday -- 01:00 PM - 01:59 PM

Sportsman of Colorado is Colorado's outdoorsman radio show that airs every Saturday at 1:00-2:00 p.m. on KLZ 560 AM. Founder & Host Scott Whatley and Co-Host Kevin Flesch offer a variety of hunting and fishing experts, outfitters, guns, ammo, and archery specialists to keep hunters, anglers and outdoorsman informed of techniques, products, gear, conservation news, and the upcoming seasons.
No other Colorado radio broadcast operation provides the listening area coverage footprint of KLZ 560AM . The Sportsman Of Colorado Radio Show reaches into Wyoming, west to Craig, Colorado, south past Trinidad, Colorado, and east into Kansas!
Sportsman of Colorado provides radio listeners and the online community with a premier destination for the outdoorsman enthusiast. We showcase a distinctive blend of interviews, education, and practical information from wildlife experts.
Our goal is to provide a forum to collect and disseminate information on the best products and services, outdoor stories and photography, articles, advice and tips. We thoroughly research and only select knowledgeable businesses that cater to the passionate outdoorsman.
Sportsman of Colorado Video Playlists
Scott Whatley: Sportsman of Colorado Photos
Scott Whatley: Sportsman of Colorado Recent Post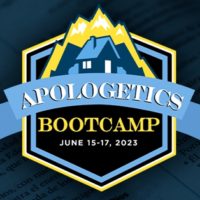 You've experienced it. The awkward silence when the topic of religion or faith comes up. Missed opportunities to share about Jesus because you're not...
Read More
Do you believe that Jesus lived a SINLESS LIFE? Or do you, like 56% of so-called born-again Christians today, believe that Jesus did not live a...
Read More