Sunday -- 06:30 AM - 06:58 AM
Saturday -- 05:30 AM - 05:59 AM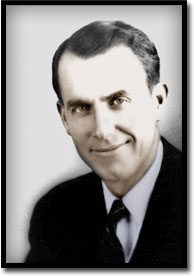 Hear a slice of Crawford Broadcasting history! In 1949, Dr. Percy B. Crawford and his wife Ruth started Youth on the March, an evangelistic Christian program, on the ABC television network. Later they would found their own Christian radio company. Today, the Crawford Broadcasting Company owns and operates 9 FM stations and 13 AM stations in 10 different markets.  Donald B. Crawford, the son of Dr. Percy Crawford, has followed the philosophy of his parents.  The company continues to impact an increasingly secular America by presenting programming that honors God and country. In these special encore programs of Youth on the March, hear from the founders themselves, Percy and Ruth Crawford.

Youth on the March Video Playlists
Youth on the March Photos
Youth on the March Recent Post
WE THE PEOPLE is what our beloved Constitution is all about, including and especially the Bill of Rights. America is all about freedom, clearly...
Read More
I believe in diversity, do you? That is, that all men and women are created equal in the sight of God and among...
Read More
Do you believe in Christian education? That is, a University dedicated to strong Liberal Arts education, intellectual excellence competing with even better than so...
Read More
Elections 2020 have already begun, don't you think so my fellow Americans? There are candidates everywhere. Fundraising is aggressive and early. Attack advertising, normally...
Read More