Sunday -- 06:30 AM - 06:58 AM
Saturday -- 05:30 AM - 05:59 AM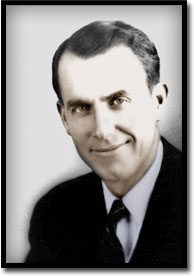 Hear a slice of Crawford Broadcasting history! In 1949, Dr. Percy B. Crawford and his wife Ruth started Youth on the March, an evangelistic Christian program, on the ABC television network. Later they would found their own Christian radio company. Today, the Crawford Broadcasting Company owns and operates 9 FM stations and 13 AM stations in 10 different markets.  Donald B. Crawford, the son of Dr. Percy Crawford, has followed the philosophy of his parents.  The company continues to impact an increasingly secular America by presenting programming that honors God and country. In these special encore programs of Youth on the March, hear from the founders themselves, Percy and Ruth Crawford.

Youth on the March Video Playlists
Youth on the March Photos
Youth on the March Recent Post
A Good Shop Affordable Interest Mortgage American Liberty Mortgage American National Insurance Ascent Health Center Barber's Foods Business Equipment Service Colorado Select Enchanted Kitchens...
Read More