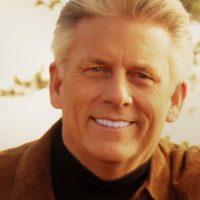 Scott Whatley is a Radio Show Host, Professional Emcee, Consumer Advocate, and Television & Radio Broadcasting Media Executive with over 30 years experience helping businesses owners grow through targeted media, sales, and business development.
For KLZ560, Scott Whatley Hosts both Haystack Help Radio weekdays at 12:00 – 1:00 p.m. and Sportsman of Colorado Radio Saturday's at 1:00 – 2:00 p.m.
In 2009, Scott and his business partner Chris Kane founded Haystack Help Radio, a consumer advocacy and advertising company for exclusive businesses in Colorado. Haystack Help Radio is comprised of a daily radio show on 560AM KLZ (100.7FM) and 1220AM KLDC, a trusted and exclusive consumer website referral list at www.HaystackHelpRadio.com and a place for consumers to go for help. Haystack Help Radio airs weekdays at 12:00 – 1:00 p.m. Call into the show live at (303) 477-5600 or visit www.HaystackHelpRadio.com for podcasts & more.
Scott Whatley is also an outdoor enthusiast and avid outdoorsman. Whether it's sitting in a goose pit, upland bird hunting, big game hunting, stalking a cape buffalo in South Africa, or fishing for halibut in Ketchikan Alaska, hunting and fishing is in Scott's blood and heritage. He founded Sportsman of Colorado Radio Show in 2012 to combine his passion for hunting and the outdoors with his expertise in broadcast media. Sportsman of Colorado Radio airs Saturdays 1:00 – 2:00 p.m. Call into the show live at (303) 477-5600 or visit www.SportsmanOfColorado.com for podcasts & more.
Scott is also passionate about advocating for Seniors and their Caregivers. In 2012 he founded Referrals for Seniors, a Website Referral List, Radio Show, and Consumer Help Center created specifically for Seniors and Caregivers to access trustworthy businesses in Colorado. Companies are thoroughly checked out in order to be included in the www.ReferralsForSeniors.com referral list. The mission of Referrals for Seniors is to serve as a resource and advocate in areas of importance to the ethical treatment and well-being of the Senior community and Caregivers.